Our Team
Larry Kopald
Founder & President
Larry Kopald has been a communications and branding professional for over twenty-five years, working at some of the world's top advertising agencies. He has overseen the advertising for brands ranging from McDonalds to American Express to Honda, and has helped launch multibillion brands like Acura, Oracle, and Huggies. Larry has also been a lifelong environmentalist serving on boards like Oceana, the National Marine Sanctuaries, 1% For The Planet and others. He has done the environmental communications for the UN and the Olympics, and his work for the Earth Communications Office was seen in over 100 countries by over a billion people. Larry has been nominated for both Emmy and Grammy awards.
Tom Newmark
Founder & Chair
Tom Newmark has spent fourteen years in the natural vitamin and supplement industry, building New Chapter into the number one company in the industry before it was sold to Procter & Gamble. Tom is Chairman of the Greenpeace Fund USA, chairman of the American Botanical Council, founder of Sacred Seeds (a plant conservation project administered by United Plant Savers), and co-owner of Finca Luna Nueva, a biodynamic and regenerative farming operation in Costa Rica that administers a tropical farming systems trial. In his past he was a corporate attorney and entrepreneur, from which he claims to be recovering.
Earl Katz
Founder

Earl Katz, Founder and President Emeritus of Public Interest Pictures, is an activist and Emmy Award ® nominated documentary film executive producer. Katz is Executive Producer of Unprecedented, Unconstitutional, Hacking Democracy, Heist, Last Hours, and others. He is presently working on an environmental film series and a feature environmental documentary. Earl was the U.S. senior staff member of the team that organized and produced "The Menton Statement" that linked the environment, poverty, and war. The statement was signed by over 5,000 international scientists and became the cover story and first issue of the UNESCO Courier dedicated to the environment. He served as Executive Director of Campaign to Defend America's Environment and Entertainment Coordinator of International Earth Day, 2000.
Randi Fiat
Director of Development
After a 30 year career working at the intersection of marketing, advertising, design and media, Randi founded The Innovagency, a collaborative network of thought and business leaders, scientists, designers and media makers working together to create large scale systems change. The predominant focus of the network is to proliferate 21st century leadership theory & praxis to those working in complex human systems and multi-stakeholder engagement projects. Prior to The Innovagency, Randi was affiliated with Bruce Mau Design as the U.S. Director of New Business Development and the Epic Decade, a Design Thinking Consultancy as Director of Strategic Partnerships. As Director of Development for the Carbon Underground, Randi will  engage diverse stakeholder groups to fund clinical trials, build an impact investment fund and develop a crowd-sourced collective action community engagement platform.
Harold Linde
New Media Director
Harold Linde (Producer) creates new "eco-myths" using multi-platform media and innovative storytelling to demonstrate how humans can creatively collaborate with other species and the environment. He has worked with such organizations as International Fund for Animal Welfare, Forest Ethics, Greenpeace, TckTckTck, Rainforest Action Network, Free the Slaves, Doctors Without Borders, Peace Corps and the United Nations—as well as such film & television projects as 11th Hour, Battle in Seattle, DragonflyTV, 30 Days, and Big Ideas for a Small Planet. He is the recipient of the WorldFest Gold Special Jury Medal, Gold Medal International CINDY, New York Film & Video Gold Medal, Catalyst Gold Medal, OMNI Intermedia Bronze Medal, San Jose Film Festival Joey, TELLY, Instructional Video EarthVision Environmental Film Festival Trophy and Japan Wildlife Film Festival Message Awards. He just produced a collaborative album of humpback whales and international ambient musicians entitled POD TUNE.
Lance Innes
Manager/Australia
Lance has worked for over 30 years leading executive teams in environmental and humanitarian communications, missions, and campaigns. He developed frameworks and strategies for partnerships governments, UN agencies, non-governmental organizations and the Entertainment Industry first as the Special Representative for Friends of the United Nations Australia and then as CEO. He was worked in the roles of Executive Producer for a variety of environmental film and television projects, including the climate change-themed It's Time, the rainforest-championing FernGully: The Last Rainforest, cetacean-promoting The Last Whale, nature-themed Human Nature, and the 52-part series Wildlife in Australia. He was Humanitarian Aid Representative for the Byron Bay Tsunami Committee in Sri Lanka.
Josef Biechler
Manager/Systems Trials
Josef is a graduate of Maharishi University of Management with a B.S. in Sustainable Living, where he studied soil biology and ecology and its role in regenerative agriculture. A life-long farmer, Josef grew up in central Iowa on a beef and dairy farm that practiced regenerative farming methods. He is well versed in sustainable farming methods—including permaculture, Grow Biointensive, and Biodynamic—and is a master composter with extensive microscope experience. Currently, Josef is the co-owner of Red Clover Consulting, a business that helps organic producers improve and maintain their soil fertility through composting. He also manages composting systems at Finca Luna Nueva in Costa Rica and manages the Tropical Farming Systems Trial that is supported by the Carbon Underground.
Steven Farrell
Founder
Steven is a longtime expert in biodynamic agriculture. 20 years ago he co-founded the Asociacion Nacional de Agricultores Organicas (National Organic Agriculture Association)—a Costa Rican sustainable agriculture organization and national certification agency—and currently sits on the Board of Directors. He is also co-owner and acting President of Finca Luna Nueva—a major research farm and an eco resort located in the central mountain area near Arenal—which he has steered since its purchase by New Chapter. He previously owned and supervised an organic farm in the northwestern province of Guanacaste. He works tirelessly to promote biodynamics as a viable agricultural system for tropical areas. Additionally, Steven is presently helping to administer field tests in Costa Rica on soil and carbon sequestration.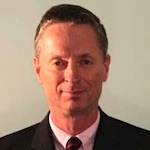 Paul Harris
Project Manager
Paul Harris has managed complex projects for over 30 years. His work has included business development, project development and finance for energy infrastructure and clients in the United States, Canada and France. Paul has served on the boards of Sustainable South Bronx and The HOPE Program, two workforce development organizations located in New York City. He is currently on the Board of Raey Hiwot, an organization that helps girls in rural Ethiopia stay in school.
Jennifer Closson
Marketing Consultant
Jennifer Closson is a researcher, branding/marketing strategist, and social media manager in Los Angeles who consults with The Carbon Underground. A graduate of USC's unique Business Administration (Cinematic Arts) program, she has a keen interest in the evolution of digital media. She has worked for agencies like Ignition Creative, HeckArt Studios, and BLITZ—and with brands like FX Networks, Xbox 360, MLB The Show, Dole Foods, Caesarstone, and SpiritHoods. She is an longtime advocate for both environmental and animal conservation and maintains an avid passion for fashion, music, art, and exploring nature across the globe.